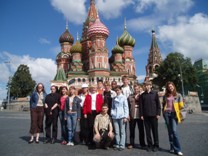 The 9th Annual International Workshop Space Development: Theory and Practice (SDTP) was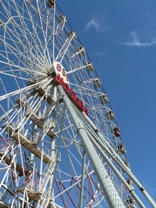 held under the aegis of the Federal Space Agency in Korolev, Moscow Region, from July 2 till 10. Representatives of UK, USA, and Russia (from YSC, BMSTU and Moscow Physics and Technology Institute) interested in Space investigations became the participants of SDTP-2006.
The program of the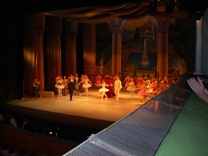 conference was very intensive and interesting. The Opening Ceremony took place in Federal Space Agency where the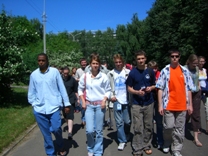 alternate of Agency Head Vitaliy Davydov made a 7presentation devoted to the current status of Russian Space Development Program. During the Conference the participants had an excellent opportunity to visit such Russian enterprises associated with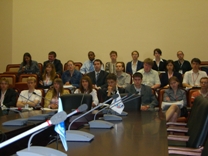 Space industry as Scientific and Production Association "Zvezda", which designs and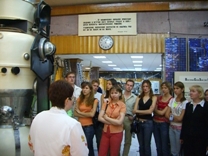 produces helmets, spacesuits and life-support systems for aviation; Khrunichev Space center which is one of the world's leaders in launch vehicle and spacecraft development; Lavochkin Industrial and Scientific Association, Russian's leader in development and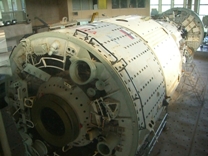 production of space probes and rovers.
Living in the hotel of the Institute for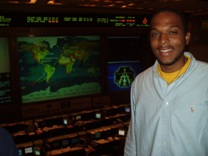 Advanced Training in Aerospace Engineering (IPK) which is ideally suited to support the workshop, the conferees visited Monino Air Force Museum, the biggest aviation museum among all airforce museums of the former Soviet Union states; Orevo Facility of Bauman Moscow State Technical University, an active training centre for the university's engineering students;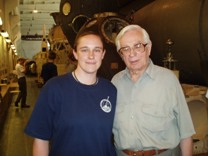 The Yuriy Gagarin Cosmonaut Training Center at Star City (Zvezdny Gorodok), where the participants of SDTP workshop could see the Mir space station training area, the hydro laboratory neutral buoyancy facility, the centrifuge and other unique equipment.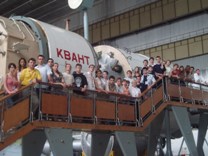 There also was organized an excursion to the world's famous Mission Control Center, and the docking of Space Shuttle to International Space Station was translated on the MCCs' widescreen at that very time. That was fantastic view!!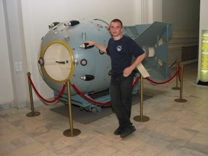 SDTP-2006 workshop also included discussion with Russian cosmonauts Sergey Krikalev and Alexander Lazutkin, and everyone who wished could ask them questions and also listen to their fascinating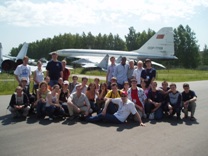 descriptions about flights into Space.
The participants of the workshop attended lectures on different topics related to space engineering, such as lectures about radiolocation.
Talking about spending free time, it's necessary to mention excursions to Red Square,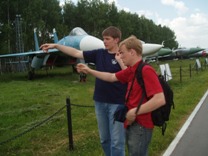 Saint Basil's Cathedral and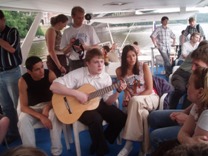 Kremlin's Cathedrals, Arbat-street, Kuskovo park, Polytechnic Museum, Tretyakov Art Gallery, Holy Trinity-St. Sergius Laura and other famous places. It should specially be told about visiting the Bolshoi Theatre and very beautiful evening boat trip down the Moscow river.
SDTP-2006 became a perfect chance for people from all over the world not only for communicate but also for exchange their experience in Space development with each other at the Scientific Conference which took place at the end of the workshop.
Welcome to SDTP-2007, dear colleagues!
Anna Grechisheva.