Optional Cultural Program.
Though there several cultural activities in the Basic Workshop Program we are glad to offer you a series of guided cultural excursions designed to offer participants a flexible choice of what they see in the Moscow area.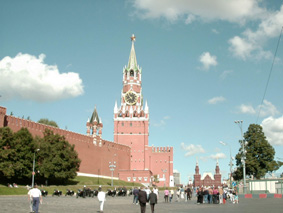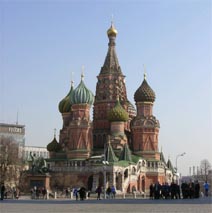 Since many of our participants have been to Moscow before, we offer excursions both to the major tourist sites such as Red Square and Kremlin and also more "off-the beaten-track" tours for those who may have already seen the more popular sites. In particular you can take part in activities as follows:
Half-day tour of the Pushkin fine arts museum
Half-day tour of Tretyakov Art Gallery



Half-day trip to Izmailovo flee market
Half-day walking tour of Moscow Arbat
Half-day tour of World War 2 Memorial on Poklonaya Gora
Half-day trip to Gorky Park
Evening performance in one of the theaters: Bolshoy, Maliy, MHAT, KDS.



Tours are guided by English-speaking students from Bauman MSTU. Transportation is provided through a combination of our coach, the Moscow metro and bus system and by foot. Entrance fees to the cultural sites are not included in the SpaceDTP-2019 price and are payable on the site by the participant.

Celebrations and Other Events

Aside from professional panel session of the SpaceDTP-2019 workshop, it is the informal person-to-person exchange taking place at the parties that creates sense of international friendship. Prior to the start of the workshop, SpaceDTP-2019 holds reception, where participants introduce themselves and get to know each other. During the workshop, each day, we have evening tea and other parties. At these gatherings we informally discuss the day which past and the day which comes. They also provide a unique chance to practice your Russian language skills and share the spirit of good will.