7 November group of YSC members: Maxim Zaitsev, Andrey Karandaev , Julia Stetsuk, Alexandra Lintchik leading by YSC director Victoria Maiorova, supporetd by "old" YSC participants Michael Baskov, Alexander Kriklenko arrived to London.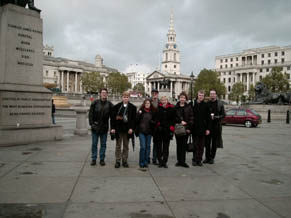 8 November we spent in London, wandering around. The weather was typical English one: cold strong wind and rain. But it couldn't spoil our good mood. We saw London sights and tried to remember every moment in London.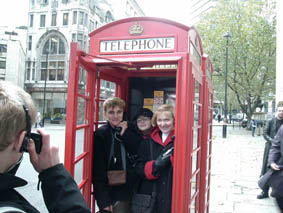 The day in London was fantastic!



| | |
| --- | --- |
| | 9 November we set off Newcastle as it was conference home-town. It took us about 3 hours to get to the town. Ed Chester representative of UKSEDS, Newcastle met us. Then together we went to Newcastle University, where we worked out our plans for that evening. We decided to go to the sea coast. Sergey Krikalev, russian cosmonaut came to Newcastle that evening. All were happy to meet him. |
To be continued...
Gallery